Contact Us
St Marys Surgery
1 Johnson Street
Southampton
SO14 1LT
Out-Of-Hours: 111
Telephone House Surgery
70-75 High Street
Southampton
SO14 2NW
Out-Of-Hours: 111
Directions / Map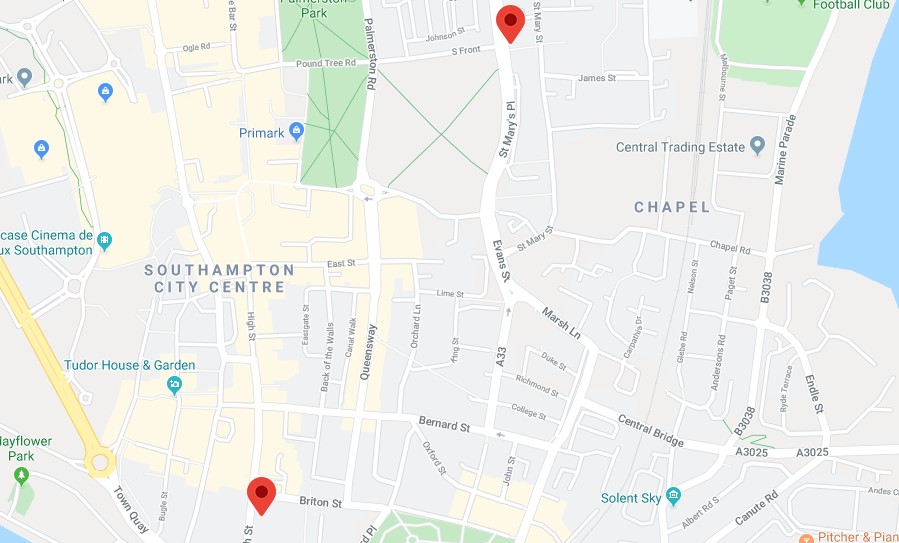 Further information and directions
Use our Online Form
Comments / Suggestions
If you have any comments or suggestions regarding this website, or any other aspect of the practice, or you would like to join our Patient Participation Group, please click the button below. We will respond to your enquiry within two working days.
 PLEASE DO NOT USE THIS FORM FOR ANY CLNIICAL QUERIES/ ISSUES.  USE OUR ECONSULT FACILITY INSTEAD.