Help and support to frail and vulnerable people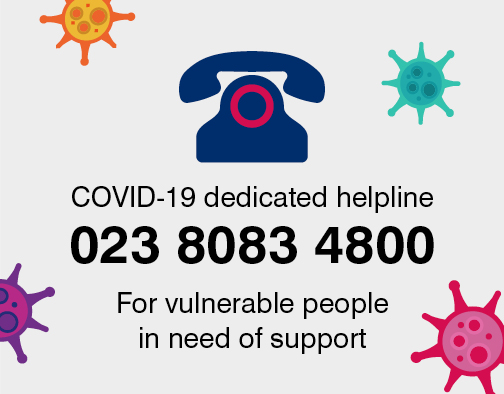 New helplines are also available to provide information and advice, as well as practical support to frail or vulnerable people who do not have support from families, friends or their local community, and who need urgent assistance with practical issues. Most operate from 9am-5pm Monday to Friday. In Southampton, call the Community Support Hub on 023 8083 4800 – the service will also be open on Good Friday and Easter Monday
Southampton City Council has launched a Community Support Hub and a dedicated helpline in response to the COVID-19 crisis, to ensure that the most vulnerable people across the city have access to the support they need.
The hub will bring together support from across the city including the NHS, Southampton CCG, Southampton Voluntary Services and other voluntary and faith groups across the city.
Find out more about accessing local support.
Published: Apr 9, 2020